This website uses cookies. To read more about them, click 'cookies stored'. To accept our cookies, click the check box then press 'Continue'.
Borders Family History Society

Our archive and search room is now open on Tuesdays and Thursdays from 10am to 4pm. Keep up to date via our Facebook page and Twitter.
Melrose
The Parish of Melrose based on the historic Burgh of the same name is situated in the north east of Roxburghshire being bordered on the north by the Parish of Lauder, on the east by the parishes of Legerwood, Earlston and Mertoun all in the County of Berwickshire, on the south by the Parishes of St. Boswells, and Bowden and on the east by the Parishes of Galashiels and Caddonfoot both in the County of Selkirkshire and Stow in the County of Midlothian.

The town of Melrose grew up around Melrose Abbey, one of the four great medieval abbeys in the Borders. Melrose is also the home of Seven-a-Side Rugby which was first played here in 1883. Melrose and Bowden have now been combined into a single parish. The War Memorial is on the green in front of the parish church. There's also a war memorial at Darnick

Old Parish Records cover the periods:

Births: 1642 to 1791, 1820 to 1854.
Marriages: 1642 to 1854.
Deaths: 1781 to 1854.

Melrose Parish Church
1841 census Melrose.
1851 census Melrose.
1861 census Melrose
Melrose Abbey Memorial Inscriptions (available as a book form or CD-ROM) (includes Hearth Tax and Militia List).
(The CD-ROM contains a photograph of all stones).
Weirhill and High Cross Memorial Inscriptions - CD
Melrose Parish War Memorials - The Men and their stories by Major Trevor S Mills R.E. (Rtd.) and Mrs. Fiona M.A. Mills
(includes Darnick, Newstead and Gattonside Memorials).
Melrose Death Records 1815 to 1829 by Nigel Hardie.
Melrose Death Records 1830 to 1844 by Nigel Hardie.

Melrose Death Records 1845 to 1855 by Nigel Hardie.

Days of our Youth - Memories of Melrose by John Pomphrey Dick.
See our sales list for full details and cost of postage.
Volumes available for consultation within our Archive
A guide to Melrose Abbey 1910 published by Wm. Ritchie and Son.
Melrose Abbey H.M.S.O 1949.
Melrose and its People 2002 by Ogilvie Dickson.
The Bunyans of Melrose by Cameron C.T. Bunyan.
The History of Blainslie by Col. W.H. Oliver, Blainslie 1881.
Melrose 1826 published by Melrose Historical Association.
Old Melrose, St. Boswells and Bowden publish by Stenlake Publishing Ltd.
Article 'Ministering in Melrose' by Margaret Jackson Young published in 'The Eildon Tree' issue No 16
(on the life of the Rev George Thomson minister of Melrose (1788 to 1835) and the building of Melrose Parish Church
The Churches and Graveyards of Roxburghshire by Dr. G.A.C. Binnie 2001.
Rutherford's Southern Counties Register and Directory 1867.
County Directory of Scotland 1912 - Borders Towns and Villages.
CD-ROM Pigot's 1837 Directory of Berwickshire and Roxburghshire.
CD-ROM Land Ownership Commission Report 1872 -1873.
Magazine Articles
Please note that the heading Author includes persons who have compiled or transcribed records; and that the topics indexed, and the synopses are subjective opinions.
See the Sales List to buy copies of the magazines containing articles in which you're interested.
| Title | Synopsis | Size Description | Issue No | Author |
| --- | --- | --- | --- | --- |
| Life in Melrose--150 years ago | This is the account of family life in Melrose in the first half of last century, from an autobiography of Catherine Helen Spence. | 3 pages or more | 11 | Colin Wood |
| The Boston Family of Gattonside | A tale of hand loom weavers from Gattonside who decided to visit a sister in Canada. How they eventually decided to emigrate over to Canada and they walked from New York to Upper Canada. Most of the family are buried in Melrose Church Yard. | 2 pages or more | 39 | M.C.Lawson |
| The Case of Agnes Gray | Taken from the Session Minutes of Melrose Parish Registers (1723-1741). A sad tale of a young girl who was cited to present herself before the Kirk Session. | 1 page or more | 19 | Editor |
| My dig into the Past | How a birthday party of Melrose Bridge led to a very interesting tale of one man's family search. | 2 pages or more | 33 | Mr Turner |
| Melrose Apprenticeships | A report on the compilation by Society member, Dr. Vivienne Dunstan on masters and apprentices in Melrose Parish between 1743 and 1804. | less than 1 page | 83 | Vivienne Dunstan |
| The Presbytery of Melrose and Peebles | Book review. Author: Fraser Simm. A summary of the upcoming merger of the presbyteries in the Borders from 1/January 2023. The current 3: Duns, Jedburgh and Melrose & Peebles, will be merged. This commemorative booklet combines the achievements each congregation has achieved in the past, with 122 photographs to back up the text. Many parishes in the Melrose & Peebles parishes are listed. | less than 1 page | 110 | Fraser Simm |
| The Cairncross family - an example of a 16th-17th century family of feuars | This is the text of the authors' talk to the Society on 18th September 2005 titled 'Cairncross, a Border Family'. Outline of a typical noted old family in the Lauderdale/Melrose/Galashiels district, with descriptions of some of the local areas and ownership. | 12 pages or more | 59 | Gregory Lauder-Frost |
| Langshaw Mill Decree of 1608 | Extract Decree relating to Langshaw Mill. The Decree is interesting for genealogists because of the very considerable number of people mentioned in it. | 1 page or more | 59 | Gregory Lauder-Frost |
| Cousin Fred from Hawick | Problems tracing the history of a Dickson family who had lived in the Lauder area from the 17th century, | 3 pages or more | 65 | Jim Dickson |
| Selkirk and Melrose Through Time | Review of the book published by Amberley Publishing. | less than 1 page | 96 | Ronald Morrison |
| Dick Family papers | Notes on papers and a booklet pertaining to the Dick family of Melrose. | less than 1 page | 97 | |
| Smallpox inoculation in late 18th century Melrose | A brief account of the smallpox child inoculations in Totfield by Andrew Usher (born 1782 - died 1855 - founder of the whisky distilling dynasty Edinburgh) from Darnick. | less than 1 page | 105 | Editor |
| Building a Business | A history of the Bunyans (Bunyies) from Melrose and Newstead from the early 1600s, originally masons from France, but moving into butcher shops, and prominence in the Melrose Town Council by George Bunyan (Bunyie - the authors' great great grandfather, and Provost of Melrose). | 2 pages or more | 111 | Stephen Bunyan |
| A 'Scot' Moves to South Africa | Biography of Archibald Little, born Melrose, 11th Jan 1829, died 13 Dec 1921, Johannesburg. Brief notes on his occupations, and service in the Basuto War. | 2 pages or more | 44 | Tony Little |
| Blind Jamie Donaldson | Account of James Donaldson, whose tombstone is in Melrose Abbey churchyard. | 1 page or more | 47 | Margaret Lawson |
| McKenzie's around the River Ale | An account of McKenzies in and around the Borders. | 4 pages or more | 49 | W E McKenzie |
| Memorials to the late Rev Thomas Williamson | Detail of a book on the Rev. Thomas Williamson. Minister of Melrose Secession Church for 30 years. | less than 1 page | 90 | |
| Ormistons and Renwicks - Two Melrose Families | An investigation into the origins of the business Ormiston and Renwick, seedsman/garden shop, in Melrose High Street. Starting with John Renwick (b. Makertstoun 1839, and his wife Wilhelmina Wilton 1846 and 5 children). 2 later children, one of which included the name Ormiston (the couple had a boarder Charles Ormiston d.1882, son of Archibald Ormiston 1815-1866, son of Walter Ormiston (b. 1750) and Agnes Brown d. 1846. The account goes on to describe more detail about the success of Charles and his legacy left to the Renwicks and to Melrose (Ormiston Institute). The business passed to George Henderson. The author's family (Bunyan) took over Rosebank from the Renwicks, and later acquired the Ship Inn (Alexander Bunyan) in 1921. John Renwick was a 2nd Lieutenant in the KOSB in WW1, returning to join his mother in Hawick. | 3 pages or more | 109 | Stephen Bunyan |
| Border names involved in the Radio Security Service during WW2 | An investigation into the radio listening activity by amateurs in the Borders before, during and after WW2. 5 were recognised by Bletchley Park for their services, including Mrs Ann Thomson (nee McDonald) who was also recognised by the government in July 2019 before she passed away in 2021. A list of local radio enthusiasts in the Borders between the 1930s and 60s are presented. Photographs included. | 4 pages or more | 111 | Bruce McCartney |
| My dig into the past | Peeblesshire family and from other parts of the Borders, an interesting tale. Also history of various bridges over the Tweed. | 3 pages or more | 34 | A. Turner |
| Melrose to Melbourne - The Story of one Wallace family | Interesting account of the author's Wallace research, ancestral emigration from Melrose to Sydney, Australia, farming, and the army. Two interesting photographs, too. | 3 pages or more | 67 | Richard Balsillie |
| Escape from Dingleton | Some of the inmates of Dingleton Asylum, Melrose tried to escape. A few entries from the Register of escapes are listed here. | 3 pages or more | 74 | Peter Munro |
| The Fairholme Memorial (Holy Trinity Churchyard, Melrose) | An article on the memorial in Holy Trinity Churchyard, Melrose to James Walter Fairholme, R.N. who perished with the Franklin expedition of 1845 to discover the North West Passage and an account of the expedition itself. | | 89 | John Wood |
| Cranston Pringle Spark Update | Update on the Cranston Pringle Spark family, including photographs. | 1 page or more | 100 | Muriel Hall |
| A Berwickshire Schoolmaster | Jean Smithers has contributed this "nugget" from her investigations into the history of one of the strands of her ancestry. | 1 page or more | 11 | Jean Smithers |
| Cavers & District | Talk given in February 2007 about the history of the kirk and parish of Cavers, and its links with Melrose, St Cuthbert, and other famous people. | 6 pages or more | 64 | Jean Muir |
| Kelso's Ragged school | Case histories and fate of children in the 1800s who went to a Ragged School. These three names from the excellent book that Audrey has written will make you want to purchase this book. | 2 pages or more | 9 | Audrey Mitchell |
| A Border Lady of the Old School | Interview with Mrs Jane Henderson Thomson Bell aged 83 in 1910 about her life. Written in Scots. | 4 pages or more | 20 | |
| Celtic v Pick of the Borders | An account of a football match between Glasgow Celtic and 'Pick of the Borders' in 1906. | 1 page or more | 88 | Kenny McLean |
| William Dick (1849 - 1932) | Account of William Dick, a blacksmith in Fountainhall and his family | 4 pages or more | 63 | Margaret Dick |
| The Days of Our Youth - Memories of Melrose | This article has been extracted from a much longer memoir that John Dick wrote when he retired around 1950. He was born in 1889, the second son of William Dick, an ironmonger in Melrose and his wife Isobella Lauder. He emigrated to Canada as a young man where he eventually became the Chief Cost Accountant for Sun Life Assurance Company. John served in the Canadian Expeditionary Force in World War I as a quarter-master sergeant. Although he was twice married he had no children. | 7 pages or more | 67 | John Dick |
| Melrose: Past and Present | A story of Melrose from 3000 years B.C. to the Greenyards in 1992. | 2 pages or more | 22 | Mr. T Little |
| Dingleton Hospital, Melrose | Some notes on Dingleton Hospital, Melrose and how to access information of those having a connection. | 1 page or more | 87 | |

Map of Melrose from UK Great Britain, Ordnance Survey one-inch to the mile (1:63,360), 'Hills' edition, 1885-1903
by kind permission of the National Library of Scotland.
Use the control at the top left of the map to zoom in or out and drag the map left, right, up, or down as you wish.

Map of Melrose from UK Ordnance Survey Historical Maps from 1919-1947
by kind permission of the National Library of Scotland.
Use the control at the top left of the map to zoom in or out and drag the map left, right, up, or down as you wish.
20 Most Common Surnames
The 20 most common surnames on gravestones recorded by us in the Melrose Weirhill and High Cross Cemeteries monumental inscriptions volume are (number of gravestones in brackets): SCOTT (36), SCOTT (34), BROWN (23), PRINGLE (21), SMITH (16), WILSON (16), HENDERSON (16), RUTHERFORD (16), MILNE (15), RUTHERFORD (13), BROWN (12), RIDDELL (12), TURNBULL (12), MURRAY (12), THOMSON (12), TAIT (12), MERCER (12), STEWART (12), ELLIOT (11), THOMSON (11).
Other Sources
A description of the Parish of Melrose by Adam Milne and William Maitland - Kelso 1782.
History of St. Mary's Abbey Kelso and the Town and Parish of Melrose by James Wade Edinburgh 1861.
Melrose Regality Records 1547 -1706 published by the Scottish History Society 1914-1917 (3 vols.).
Melrose's Old Customs and Worthies by J.E. Fairbairn - A Walker and Son Ltd., Galashiels 1946.
Melrose 1826 edited by D.M. Hood - Melrose Historical Association 1980.
Fair Melrose by Anne Gordon, Melrose Historical Association 1989.
Melrose: Its Kirk and People 1608-1810 by John Gilbert - Melrose Historical Association.
The Farmers of Melrose from Mary Stewart's People Margaret H.B. Sanderson Mercat Press Edinburgh 1987.
Historic Melrose by E Patricia Dennison and Russel Coleman Scottish Cultural Press 1998.
Around Melrose edited by John W Butcher - Tempus Publishing Ltd. 1999.
The Story of a Community - Dingleton Hospital (available at Scottish Borders Archives, Hawick).
The History and Antiquities of Roxburghshire and adjacent Districts by Alexander Jeffrey, 1864.
The Statistical Accounts of Scotland compiled initially between 1791 and 1799, with a subsequent edition between 1834 and 1845 are a valuable record of the geography, history, economy, people and customs recorded by local ministers. You'll need to search for the parish name.
Two Centuries of Borders Church Life by J Tait Kelso 1891.
School Records
Melrose School Board Minute Books 1873 to 1947 (Ref - R/ED/1/67-73).
Blainslie School Log Book 1873-1916 Pages 1 to 306.
Langshaw Mill School Log Book 1873-1906.
Langshaw School Admission registers 1874 to 1944 (Ref - R/ED/3/18-19).
Blainslie School Admission registers 1950 to 1964.
Blainslie School Log Books 1873 to 1961.
St. Mary's School Magazines 1935 to 1982 (Ref - SC/R/89).
Newstead Public School Attendance Registers c1916 to 1937 (Ref - SBA/39_).
Newstead School Log Book (Ref - R/ED/2_.
Newstead Subscription School Log Book 1875 to 1927 (Ref - R/ED/16_).
Gattonside School admission registers 1895 to 1941 (Ref - R/ED/3/13).
Gattonside School Log Book 1916 to 1941 (Ref - R/ED/2/22).
Poor Law
Melrose Parish Civil Assessments - Collection Book 1899-1907 ref P/PR/1/17/10.
Melrose Parish Council General Register of Poor 1909-1935 ref. P/PR/1/17/11.
Melrose Parochial Board of Applications for Poor Relief 1871-1883 - ref P/PR/1/17/8.
Melrose Parochial Board Record of Applications for Poor Relief 1883-1890 - P/PR/1/17/9.
Records of Melrose Literary Society covering the years 1863-1986 - includes Minutes, Magazines and correspondence.
The National Archives of Scotland
Melrose Parish Church (Ref CH2/386)
Minutes 1642 to 1660, 1668 to 1686, 1690 to 1721 and 1741 to 1912.
Collections and Disbursements 1690, 1702, 1711 to 1726, 1745 to 1852 and 1852 to 1911.
Accounts of Robert Moffat's Mortification 1761 to 1787.
George Aillie's Mortification.
Moffat and Aillie's Mortification Accounts 1817 to 1821.
Langshaw School Mortification Accounts 1839 to 1867.
Melrose Free Church (St. Aidan's) (Ref - CH3/805)
Minutes 1843 to 1946.
Deacons' Court Minutes 1844 to 1946.
Accounts 1843 to 1857 (Ref - CH3/805).
Melrose United Associate Congregation Church
Congregational Minutes 1822 to 1825.
Managers' Minutes 18322 to 1939.
Communion Roll 1846 to 1871 ref; CH3/904.
Other Items
Records of the Melrose Branch of the Educational Institute of Scotland, 1847-1940 (Ref - GD342).
Personal details of schoolmasters 1768 to 1842.
Minutes of Schoolmasters' Meetings 1830 to 1879.
Population of Melrose Parish 1831 (Ref - CH2/386).
Maps
1809 A Design for the improvement of Old Melrose (Ref - RPH 3656).
1811 Sketch plan of Abbostford in the handwriting of Sir Walter Scott (Ref - RPH 3397).
1826 Plans of the lands of Carolside and Clackmae (Ref - RPH 1206).
The Southern Annual
1957 The First Melrose Seven by John Hart - includes biographical information on thoses who played in the first 'Sevens' (available in Society Archive).
Lothian Health Service Archives
(situated at Edinburgh University Library)
Records of Dingleton Hospital, Melrose 1872-2001 - includes records of patients and staff
(subject to statutory closure periods).
Websites
Town Website contains a history of Melrose.
Melrose Rugby Club
Stobie's Map of Roxburghshire of 1770 .
The RCAHMS website Scotland's Places contains details of;
Farm Horse Tax 1797-1798.
Medical Officers of Health Reports 1891.
Place and Farm names in Census Records
1841 census: Danielton, Darnick Village, Huntlyburn, Pavilion, Bridgend, Lowood, Abbotsford, Kaeside, Sunnyside, Coatgreen, Broomilees, Peashill, Old Melrose, Ravenswood, Broomhill, Newstead Village, Eildon Village, Newtown Village, White Hill, Greenwells, Friarshall, Gattonside Village, Gateside, Kittyfield ,Leaderfoot, Drygrange, Sorrowlessfield, Craigsford, Blainslie, Broadwoodshiel, Calfhill, Colmslee, Threepwood, Langshaw, Allanshaws/ Uplaw, Hawksnest, East Langlee, West Langlee, Old Gala Bridge, Langhaugh, Ladhope, Plumtree, Buckholm, Whitlaw, Williamlaw, Comely Bank, Chingle, Sime Pl., Bridge St., Wilderhaugh.
1851 census Melrose, Darnick, St. Helens, Darnick Vale, Chiefswood, Huntlyburn, Broomlees, Cotgreen, Sunnyside, Kaeside, Abbotsford Moss, Abbotslee, Abbotsford, Lochend, Tweedbank, Bridgend, Lowood, Berryhall, Gattonside, Abbotsmeadow, Allery, Friarshall, Newstead, Millmount, Gattonside Haugh, Eildon Mains, Eildonhall, Eildon, Peasehill, Langlands, Newtown, Newtown Mill, Hawkslee, Whitehill, Point field, Whitelee, Glenburnie, Greenwells, Eildonhall, Carolside Mains, Clackmae, Leadervale, Craigsford, Sorrowlessfield, Drygrange, Leaderfoot, Kittyfield, Ravenswood, Broomhill, Old Melrose, Wineburgh, Jeanfield, Blue Cairn, Newhouses, Threepwood, Upper Blainslie, Middle Blainslie, Blainslie, South Blainslie, Roan, New Blainslie, Broadwoodshiels, Cuddy Hall, Wooplaw, Allanshaws, Cobleheugh, Pavilion, Westhouses, Gateside, West Housebyres, East Housebyres, Mosshouses, Langshaw, Langshaw Mill, Comslie Hill, Hawksnest, Ladhope Muir, Comslie, Glendarg, Langlee Hill, Charlies Cairn, Langlee Main, Back o' the Hill, East Langlee, Whitlaw Bar, Whitlee, Whitlaw, Hawk Burn, Williamlaw, The Whin, Torwoodlee, Buckholm, Buckholm Mill, New Bristol, Plumtreehall, High Buckholm, Damhead Bar, Murray's Gate, Appletreeleaves, Ladhope, Langhaugh, Wester Langlee, Joppa, Galashiels, Darling's Park, Wilderhaugh, Low Buckholmside, Comleybank, High Buckholmside, Ladhope Bank, Dingleton Mains, St. Mary's, Mavisbank, Rose bank, St. Dunstan's, Booklaws, Bloombank, Weirhill, Bleachfield, Weirbank, St. Cuthbert's, The Priory, Cloisters, Viewfield.
1861 census: Melrose, Weirhill, Trinity, High Cross, Wellbank, Bleachfield, Dingleton Mains, St. Helens, Darnlee, Lowood, Bridgend, Tweedbank, Lochend, Abbotsford, Abbotslee, Abbotsmoss, Huntlyburn, Chiefswood, Berryhall, Kaeside, Sunnyside, Cotgreen, Broomilees, Darnick, Darnick Vale, Westhouses, Pavilion, Cobleheugh, Chainbridge, Gattonside Haugh, Millmount, Gattonside, Newstead, Broomhill, Ravenswood, Old Melrose, Peashill, Eildon, Nortonhall, Eildon Bank, Glenbournie, Greenwells, Eildonhall, Eildon Mains, Oakendean, Newtown, Hawkslee, Whitehill, Whitlee, Langlands, Gattonside Mains, West Housebyres, Easter Housebyres, Mosshouses, Cairney Mount, Clackmae, Leadervale, Glenburnie, Craigsford, Sorrowlessfield, Drygrange, Leaderfoot, Kittyfield, Fairshall, Allerly, Craigsford, Longshaw, Colmsliehill, Threepwood, Newhouses, Blainslie, Mid Blainslie, Nether Blainslie, New Roan, Old Roan, Winburg, Cuddyhall, Broadwoodshiels, Jeaniefield, Bluecairn, Old Bluecairn, Longshaw.
Population
The population has been recorded as follows:
1755 - 2322
1801 - 2625
1811 - 3132
1821 - 3467
1831 - 4339
1841 - 5268
1846 - 5531
1851 - 7365
1861 - 7711
1871 - 9432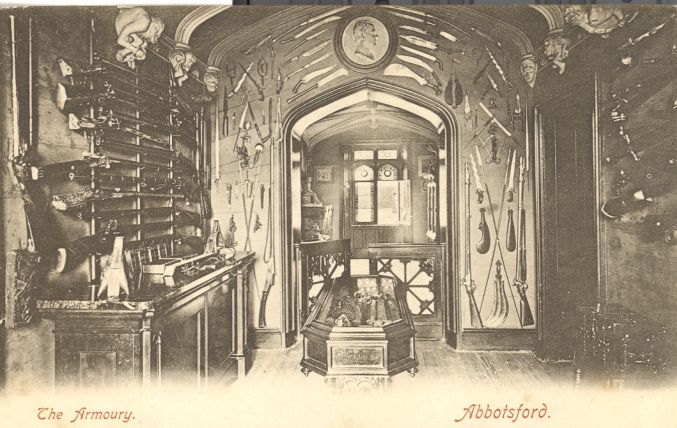 Abbotsford House - The Armoury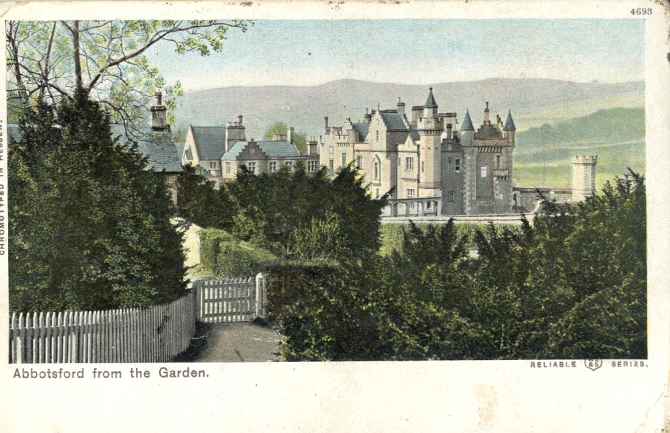 Abbotsford House from the garden (before 1905)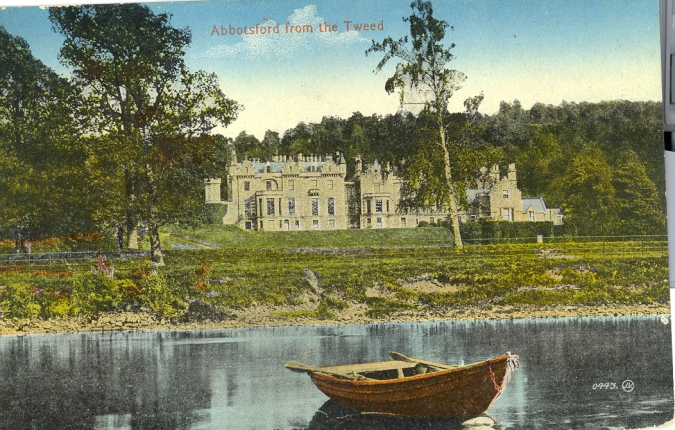 Abbotsford House from the Tweed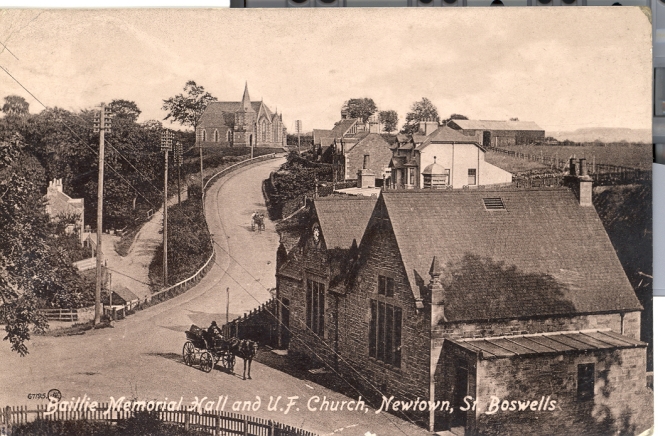 Baillie Memorial Hall and United Free Church (now Church of Scotland), Newtown St Boswells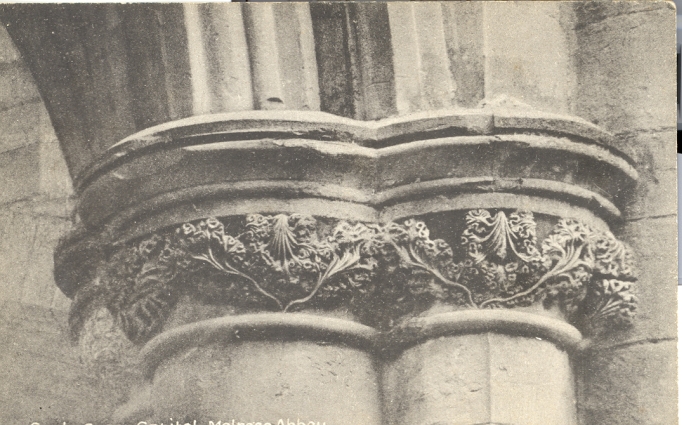 Curly Green Capital, Melrose Abbey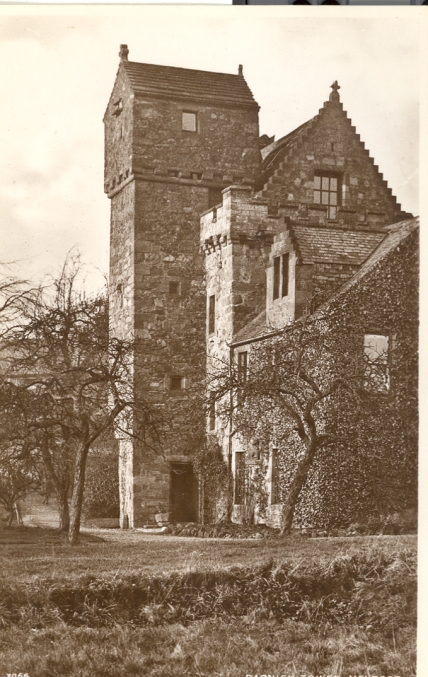 Darnick Tower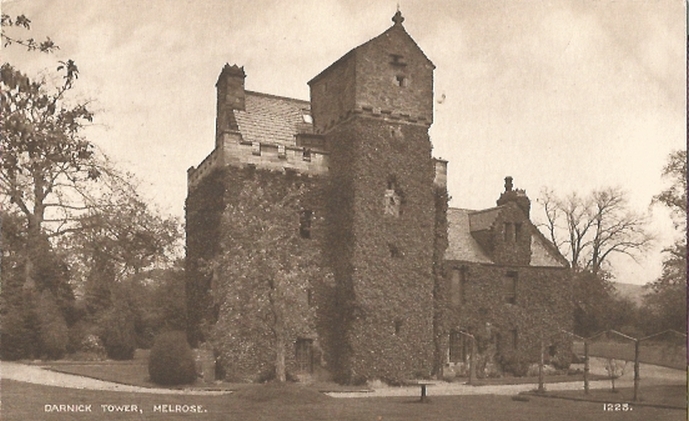 Darnick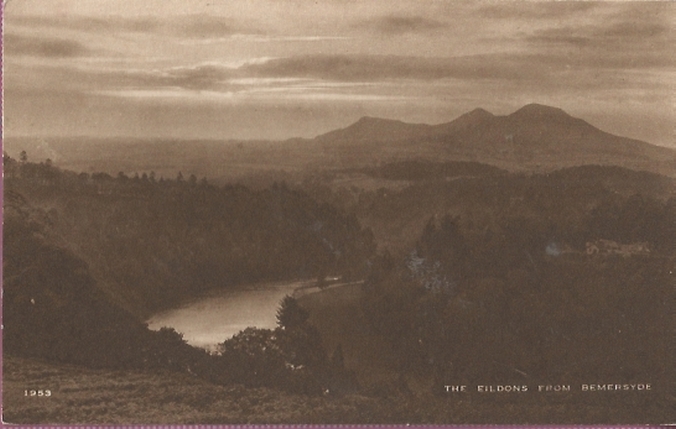 The Eildons from Bemersyde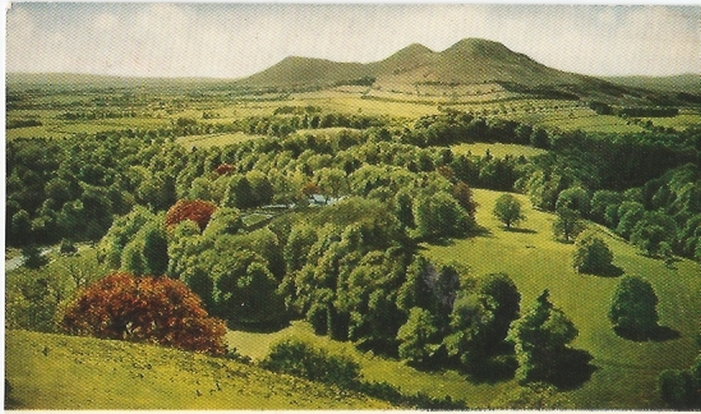 The Eildons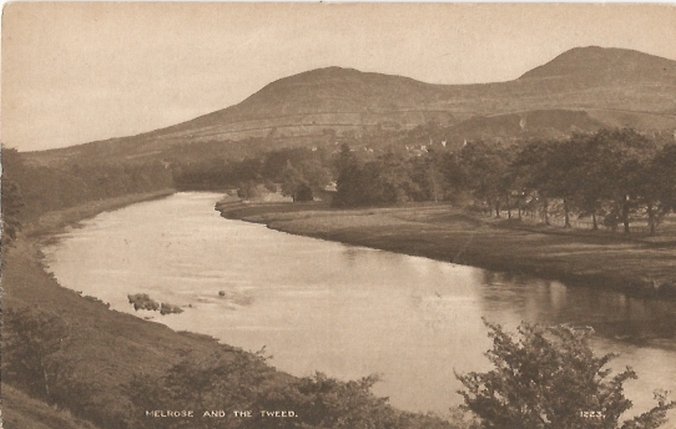 Melrose and the Tweed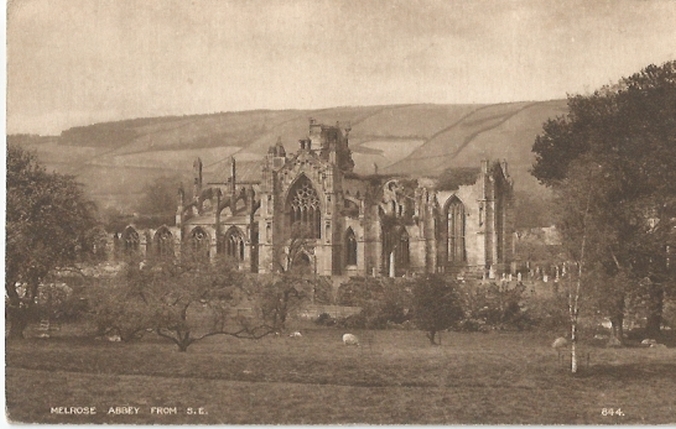 Melrose Abbey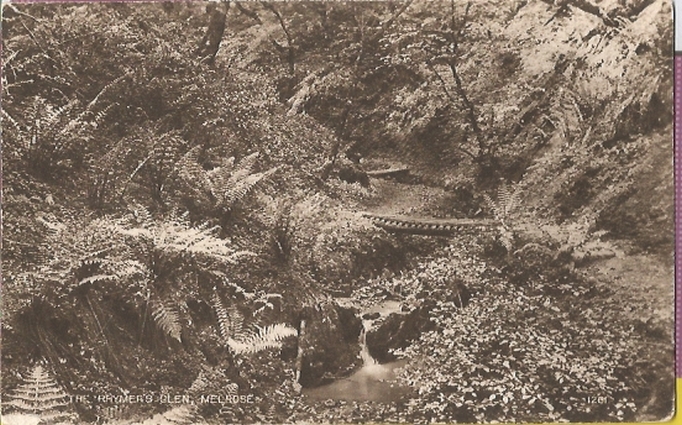 Rhymers Glen, Melrose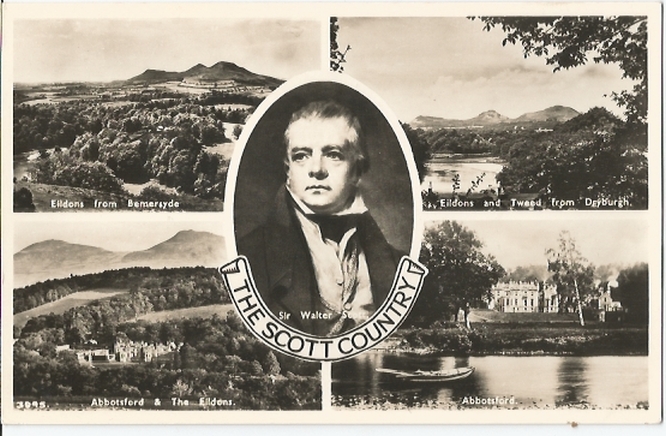 Eildons from Bemersyde, Abbotsford House



Tweed Suspension Bridge, Melrose



So far as we are aware, the copyright on these pictures has expired. However, if you wish us to remove the images and you can demonstrate that you hold the copyright, please contact us.