This website uses cookies. To read more about them, click 'cookies stored'. To accept our cookies, click the check box then press 'Continue'.
Borders Family History Society

Our Archive and Search Room is open for research by appointment only. Please use the Contacts page, selecting the option Archive Appointment Request to arrange your visit. Keep up to date via our Facebook page and Twitter.
St Boswells (Lessudden)
St. Boswells is a small Parish in north Roxburghshire which was once known as Lessudden. The administrative centre of Scottish Borders Council is situated in Newtown St Boswells. The Parish is bounded on the north by the Parishes of Melrose and Mertoun in Berwickshire, on the east by the Parish of Maxton, on the south by the Parish on Ancrum and on the west by the Parish of Bowden. St Boswells (and the more recent parish of Newtown St Boswells) is now linked with the combined parish of Maxton & Mertoun

Old Parish Records cover the periods:

Marriages: 1697 to 1825, 1830 to 1854.
Deaths: 1784 to 1854.

St. Boswells Parish Church
1841 census St. Boswells.
1851 census St. Boswells.
1861 census St. Boswells.
St. Boswells Mortcloth Records by Nigel Hardie
St. Boswells (Lessudden) Memorial Inscriptions No 17 Roxburghshire, 1999 transcribed by Elspeth Ewan - contains:

Hearth Tax
list of ministers
militia list
War Memorials transcriptions
See our sales list for full details and cost of postage.
Volumes available for consultation within our Archive
Change at St. Boswells by Lieut. Col. Frederick G Peake. - Galashiels 1961.
Old Melrose, St. Boswells and Bowden by July Olsen - Stenlake Publishing.
The Churches and Graveyards of Roxburghshire by Dr. G.A.C. Binnie 2001.
Rutherford's Southern Counties Register and Directory 1867.
County Directory of Scotland 1912 - Borders Towns and Villages.
CD-ROM Pigot's 1837 Directory of Berwickshire and Roxburghshire
CD-ROM Land Ownership Commission Report 1872 -1873.
Magazine Articles;
No articles currently.




Map of St_boswells from Quarter-inch to the mile, Scotland, 1921-1923 or One-inch to the mile, Popular edition, Scotland, 1920-1930
by kind permission of the National Library of Scotland.
Use the control at the top left of the map to zoom in or out and drag the map left, right, up, or down as you wish.
20 Most Common Surnames
The 20 most common surnames on gravestones recorded by us in the St. Boswells (Lessudden) monumental inscriptions volume are (number of gravestones in brackets): SCOTT (37), THOMSON (32), BROWN (19), ROBERTSON (19), WHITE (16), SMITH (16), WILSON (14), COCHRANE (13), WOOD (13), RUTHERFORD (13), SIMPSON (13), GRAY (12), RICHARDSON (12), HOGARTH (11), ELLIOT (11), TURNBULL (11), DOUGLAS (11), PATON (11), BALLANTYNE (11), YOUNG (11).
Other sources
School Records
St. Boswell School Log Book 1873 to 1920. ref; R/ED/2/86.
St. Boswells General Register of Poor 1831 to 1921 ref; R/PR/1/21/5.
St. Boswells Parish Record of applications for Poor Relief 1901 to 1905 ref; R/PR/4/1.
St. Boswells Parochial Board Record of Applications for Poor Relief 1858 to 1867 ref; R/PR/1/21/10.
The National Archives of Scotland
St Boswells Parish Church (Ref - CH2/318)
Minutes 1691 to 1694,1719 to 1753, 1837,1849, 1857, and 1870 to 1900.
Accounts 1719 to 1760.
Scroll Minutes 1717 to 1736, 1738 to 1778 and 1744 to 1787.
List of Communicants 1836 to 1851.
Accounts and receipts 19th. and 20th. century.
Miscellaneous papers 1786 to 1747.
Papers relating to claims for rent enrollment in Freeholders' Rolls 1832 to 1839.
St Boswells Free Church (Ref - CH3/823)
Newtown St. Boswells Associate Session Church (Ref - CH3/835)
Hawick Archaeological Society
1926 St. Boswells Fair.
1942 Tumult at St. Boswells 1675.
Berwickshire Naturalists' Society
Vol 36 James Thompson Temple and White Friar's cemetery visited.
Vol . 40 - visited by Dr. Hardy.
The Southern Annual
1951 Our Village - Old Boy's memoirs of St. Boswells by W. J. M. (available in Society Archives).
1952 Shoemaker singer - John Younger of St. Boswells (available in Society Archives).
1952 St. Boswells Fair by W.J.M. (available in Society Archives).
Websites
The Village Website contains much information on the Parish including a detailed history.
Stobie's Map of Roxburghshire of 1770.
A short decription if the parish from the Gazetteer of Scotland, 1806, Edinburgh
The RCAHMS website Scotland's Placescontains details of;
Farm Horse tax 1797-1798.
Medical Officer's of Health Reports 1891.
Place and Farm names in Census Records
1841 census: Lessudden, Bankhead, Mertoun Bridge Toll, Fens, Benrig, Crossflatt, Laretburn, Hilton, Arthurshiel, Charlesfield, Mainhill, Merwick, St. Boswells Green, The Holmes, Maxpoffle, Camiston, Northfield, Whinfield, Elliston, Thornilaw.
1851 census: Weirgate, Lessudden Village, Bankhead, Mertoun Toll Bridge, Fens, Benrigg, Crossflatt, Hiltonhill, Mainhill, Merrick, Holmes, Camieston, Maxpoffle, Elliston, Whinfield, Loanend, Thornielaw, Arthur Shiel, Charlesfield.
1861 census: Lessudden House, Bankhead, Mertoun Bridge Toll, Fens, Holmes House, Maxpoffle, Northfield, Whinfield, Ellistoun, Thornilaw, Aurthershiel, Charlesfield, Temple House, Benrig.
Population
The population has been recorded as follows:
1755 - 309
1794 - 500
1801 - 497
1811 - 508
1821 - 636
1831 - 701
1841 - 747
1851 - 884
1861 - 864.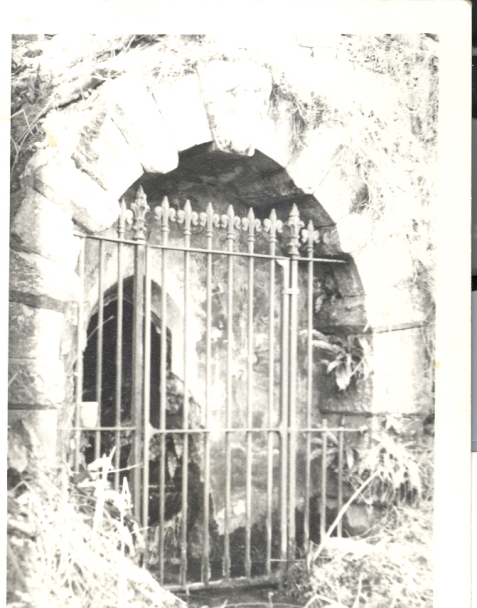 Crystal Well, near Benrig, St Boswells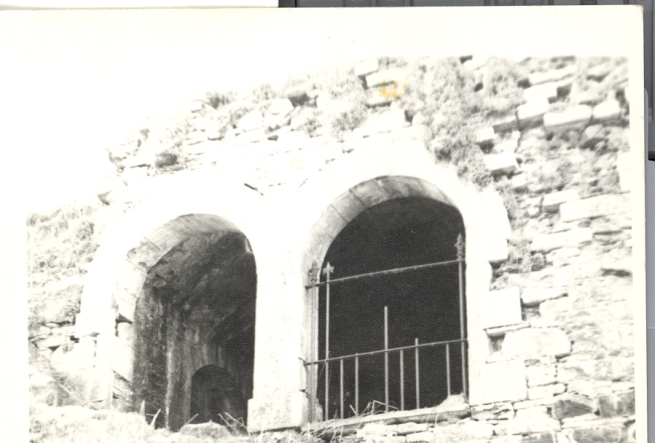 Crystal Well, near Benrig, St Boswells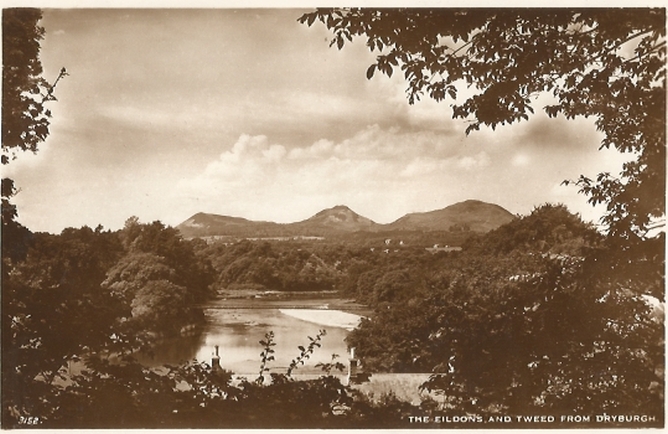 The Eildons and Tweed from Dryburgh (before 1951)



The Tweed and Eildon Hills at Dryburgh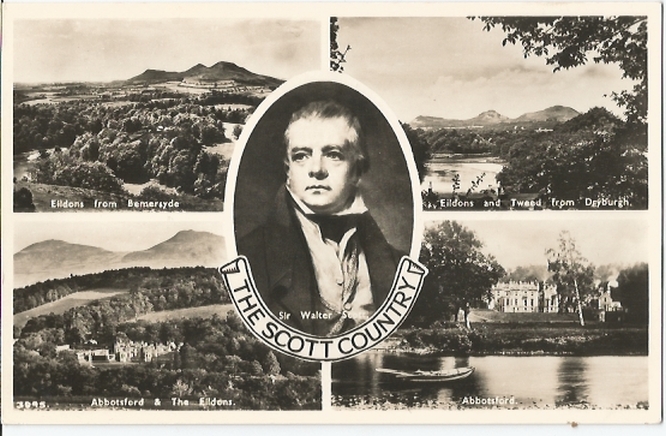 Eildons from Dryburgh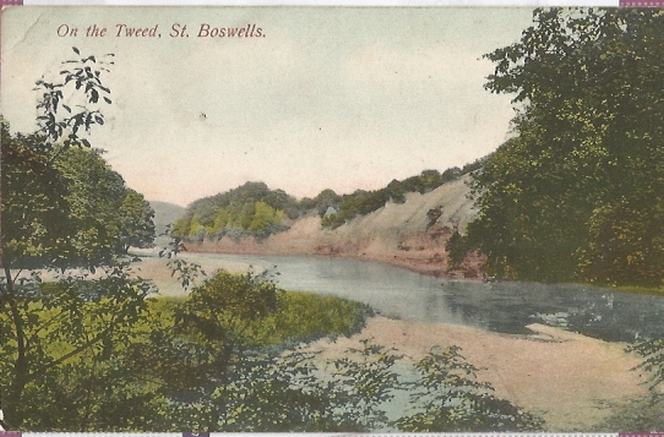 On the Tweed, St Boswells (before 1908)



So far as we are aware, the copyright on these pictures has expired. However, if you wish us to remove the images and you can demonstrate that you hold the copyright, please contact us.